Blog
23 jul 2016
At MFF, many Ninjas learn that getting the most out of running their race means taking risks and stepping outside of their comfort zones. This featured Ninja reaped the rewards of stepping into the arena and realizing her full-fledged unicorn glory! Ninja Army, meet Laura Heywood!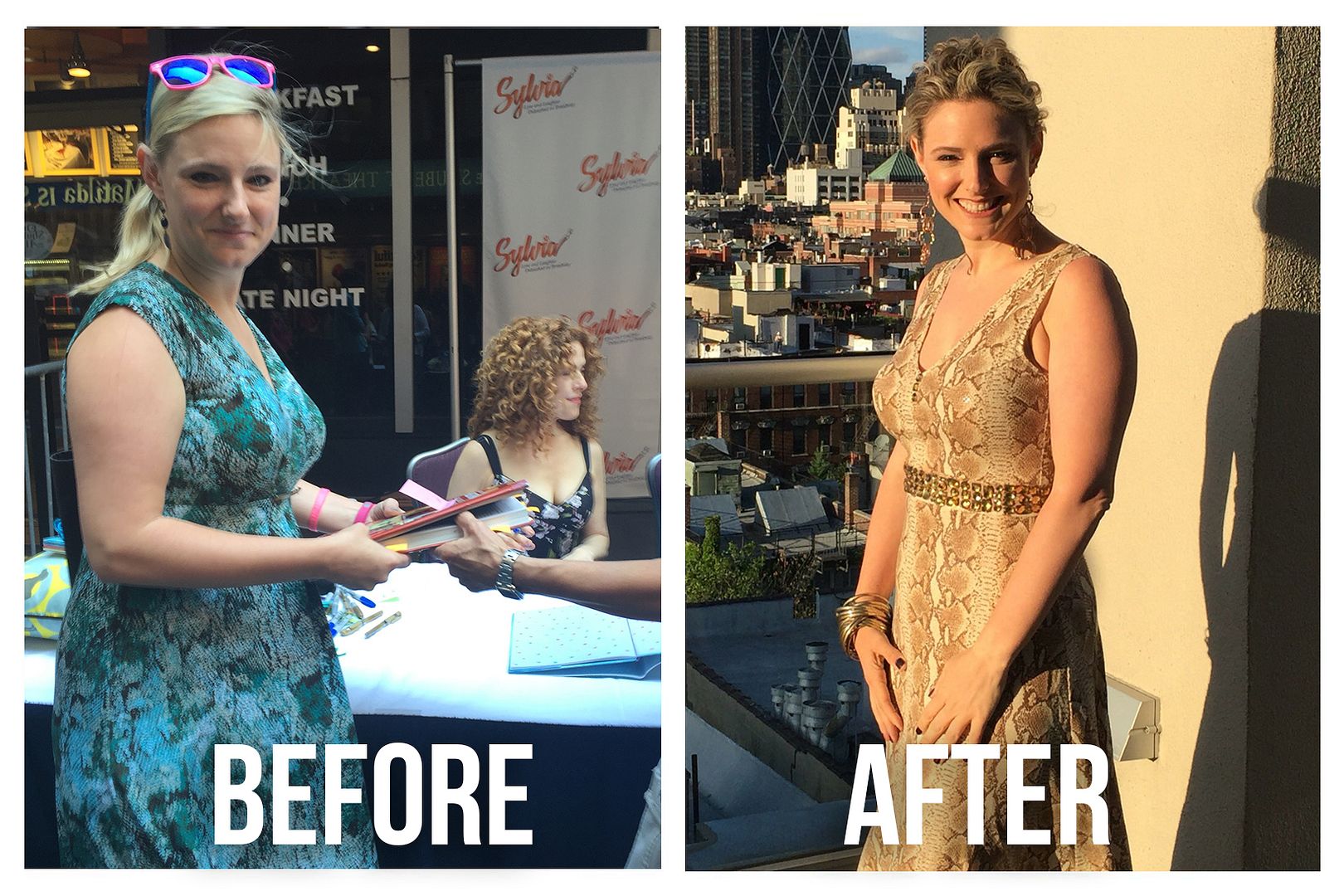 Down the Rabbit Hole
What if, when Alice fell down the rabbit hole to Wonderland, she suddenly knew that's where she had always belonged? What if, instead of seeming uncomfortable and awry, this strange world with its extraordinary creatures and customs felt like home?
Mark Fisher Fitness is my Wonderland. It is my one place to truly let go of pretension, surrender to my weirdness, celebrate the hugeness of my potential, and grow in unimaginable ways.
My outward transformation — dropping from a size 12 to a 6, losing a total of 25 pounds — is the most tangible example of how significantly MFF has changed my life, but it's hardly the only one — or even the most important.
What I Learned
I've learned to take risks. I've learned that I can be vulnerable while still feeling safe. I've learned that it's okay not to be good at everything the first time I try it. I've learned that failure can be a gift. I've learned that beautiful people come in all shapes and sizes. I've learned that my own body is beautiful no matter what size I wear, how much makeup I have on, or how heavy the weights are when I lift. I've learned that kindness and generosity surround me. I've learned not to apologize for my joy. Most significantly, I've learned the crucial importance of showing up consistently for my community and myself.
I've also learned that I can change at my own pace.
I had heard for years about Snatched in Six Weeks, the intensive fitness and nutrition program upon which Mark Fisher built his reputation. I kept it in the back of my head, but knew it would be a long time before I had the money, time, and discipline to dive into something so intense. "Maybe someday," I told myself. I didn't know that MFF also offered ongoing classes I could sign up for based on my own schedule, budget and needs.
I had seen incredible before-and-after photos from Snatched. I never imagined that I'd be able to undergo just as dramatic a transformation on my own terms.
But that's exactly what I did! Initially I thought I'd take classes as a "warm up" while I saved for Snatched. As it turned out, the clubhouse atmosphere, and the commitment it inspired in me, were exactly what I needed to make the changes my body & soul so craved.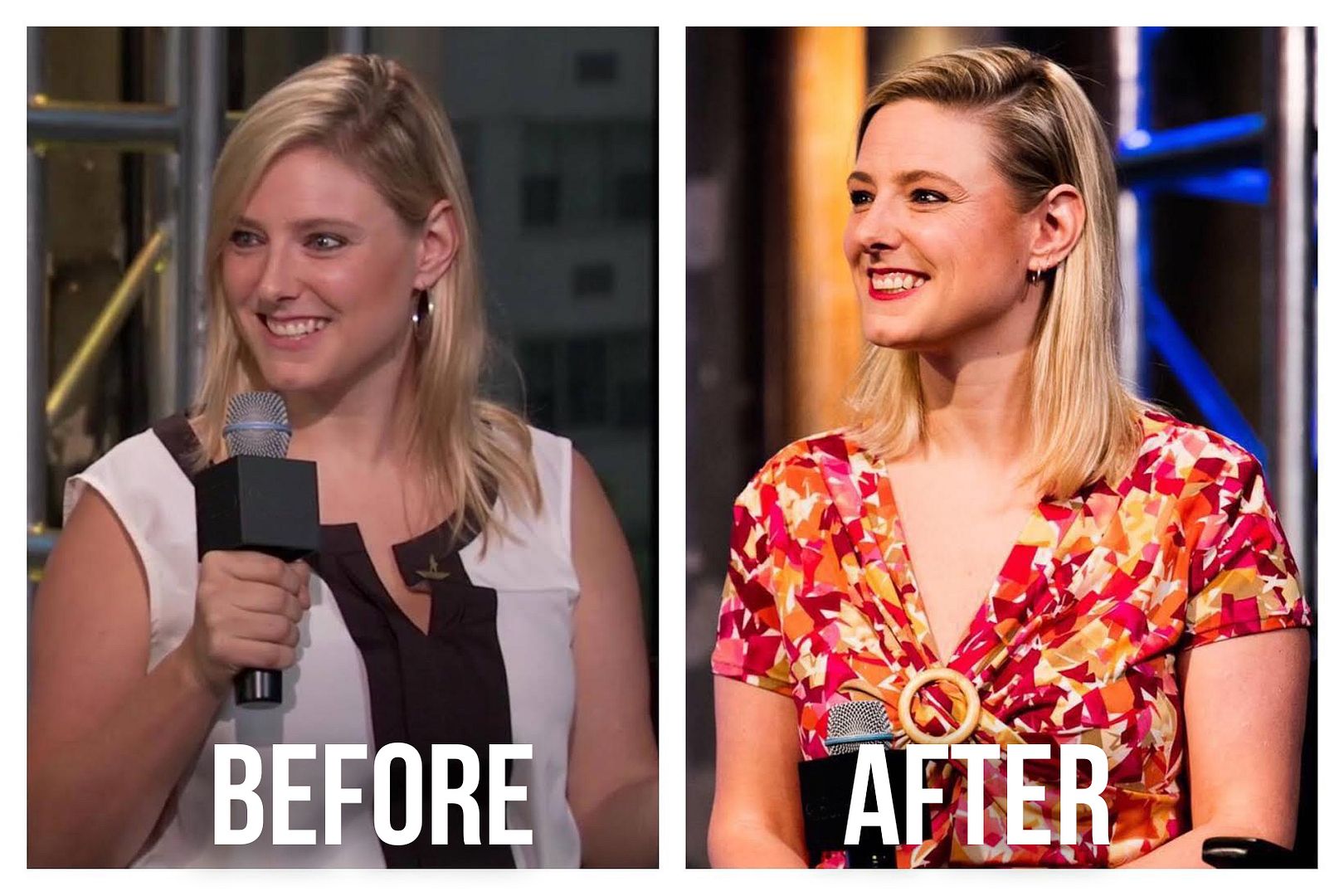 Community
In seeking a place to work out, I found a community that has inspired me show up for so much more than my health & hotness. After over a decade in New York, I finally found my family. I found my tribe.
At the end of every class at Mark Fisher Fitness, we take three deep breaths as a group. Inhale, exhale, inhale, exhale, inhale, exhale — in unison. But I have a confession to make: I do the group breaths backwards. When the rest of the class exhales, I breathe in deep. Taking in my classmates' air reminds me that I carry their energy with me long after class has ended, and that I am made stronger by every aspect and member of this community.
Thank you, Mark Fisher Fitness. As I continue my personal growth & journey, I am forever changed.
Are you a Ninja who has a kick-ass MFF journey to share? We are literally wet with anticipation to hear your story. Tell us here!
10 jul 2016
By Amanda "Wheelz" Wheeler, CSCS and original Scissor Sister of Strength at MFF
During the month of June, I conducted a little experiment with one hundred of my friends and acquaintances to see what would happen if we invested a very small amount of time in our own personal joy every single day.
The idea was completely selfish to start. I have found myself kind of unhappy in my adult life, even though I know I have privilege that others could not dream of having.
I recently stumbled upon the documentary, India's Daughter. It's about an Indian woman who was brutally gang raped because she was out after 6pm. Everyone blamed her because she knew she wasn't supposed to be out in the evening because she is a woman. It is an unfathomable reality for women all over the world.
When I look at my life, there is absolutely zero reason to not be happy. I have every freedom and opportunity available to me. I live in, arguably, the greatest city in the world, with one of the coolest jobs in the world. I have deep, meaningful friendships, a family who loves me, and I'm healthy as fuck.
How can this be?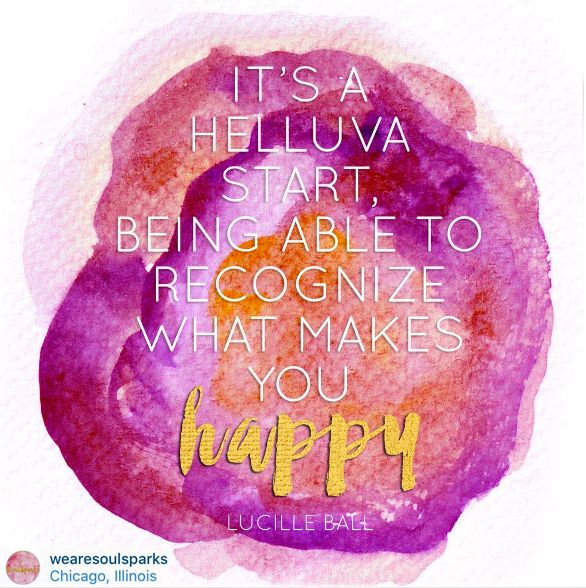 I started examining what I spend my time thinking about and where I was investing time in general.
I realized that I lived in the mentality of "I'll be happy when." I was investing time in mindless activities like Facebook. I spent time beating myself up for choosing food I didn't think was healthy. I spent time thinking about how life would be different if I had more money or visible abs.
I spent a lot of time thinking about the past, and what I could have done differently. I spent time having anxiety about the future and trying to figure out how I could be happy.
I decided it was time for a mental shift.
If I get to choose what I'm investing my time in, what if I choose joy for a short amount of time? Would that change things? What would be the Return On Investment (ROI) in Joy?
Enter: ROI JOY
The Mission: Take at least 5 minutes everyday, and do something that brings you complete joy.
Pick something you already know brings you joy. If you have no idea, set aside time to think about what has brought you joy in the past, or think about what joy means to you. Create space to explore joy.
The Goal: Find out if investing in personal joy, daily, will affect every area of life.
The Timeframe: 30 days
I put out a blast to see if there might be others interested in taking this on. I wanted folks who were already happy, self proclaimed curmudgeons, people who could use a little boost, any and all people wanting to explore what investing in joy could do. As it turned out, 100 other people thought it might be a valuable experiment to play with in their own lives.
I created a private Facebook group, and for 30 days gave daily topics or questions to think about pertaining to joy. I honestly had no real plan or idea of where the 30 days would lead us, but we discovered, as a group and individually, what investing in joy daily did in our lives.
It was super interesting to have a group that large because so many different things came up for people. While some had no problem knowing exactly what brought them joy and easily spent time doing it everyday, others had absolutely no idea what brought them joy because it had been so long since they felt it.
Some got frustrated or had difficulty making time, and some felt like it was a chore or a check off the "to-do" list. Some spent time in their art and being creative (see below!). Others spent time with their families or spent more time outside daily. It was a great mix.
One of the jokes of the group was,"Fuck! I guess I have to try to find time to invest in my own personal joy and happiness."
Insights
Here are some wonderful insights discovered over the 30 days:
"It's funny how being open to joy opens you up to other emotions."

"My first question to myself was, "Why have I denied myself this joy for so long?"

"My joy, lately? Bucking up, and choosing joy. JOY IS NOT GOING TO COME TO ME. It's not the job of the universe, or God, or joy itself to deliver to me. I MUST CREATE IT!"

"It begs the question - was the joy always there and I just less aware of it? Or has thinking about joy manifested it more in my life?"

"Anything can be a moment of joy by simply deciding it so."

"It became less about having to build that time in and more about recognizing how much of my life is already filled with things that make me happy and excited and joyful about my life; the things I am lucky enough to get to do on a regular basis; the people I am blessed to have surrounding me; the places I am fortunate enough to visit; and the small and large adventures I have made regular parts of my life."
My ROI
As for me, I found that I already had so much joy in my life, but my thoughts and ideas of what things should look like stood in the way of experiencing joy.
I had the opportunity to work at a super cool event early in June, with some of my great friends, right after we started ROI JOY. The green room for the event was in a corner suite at The Standard Hotel in the Meatpacking District. The views are almost 360 degrees of the NYC and New Jersey skyline.
My first thought when I walked in was, "Holy crap, maybe someday I'll be able to afford to stay in a place like this with somebody."
"Maybe someday…."
It hit me in that moment that I was already there, enjoying the beautiful views with people I love, getting paid to be there.
What if my someday was right now? Why did an experience have to look a specific way for me to think it was valid or worthy or to feel joy from it?
As I looked back over certain times in my life, I realized that I didn't allow joy in. Even though I got exactly what I wanted or cool things happened, if they didn't look exactly how I thought they should look, I wrote them off and didn't recognize them for what they were.
This 30-day experiment has allowed me to recognize the joys in my life on a daily basis. It has taught me to be present and appreciate experiences in the moment for what they are. That has absolutely affected every single area of my life.
I can say, honestly, I have never been happier. Partly for making space and time for joy in my day, but mostly for being present in each moment and being able to recognize the joy that is already there.
If you are up for the challenge in your own life, give it a try! Set aside 5 minutes (or more) and invest in joy every day for 30 days. See what comes up. It doesn't need to replace any other feelings. Just include it. What would be the return on investment if you invested in joy everyday?
1 jul 2016
It's that time again! The sexy Siren here to give voice to all your amazing suggestions. Here we go:
"Me no likey the MBO App!"
We know several Ninjas continue to have issues with the MBO app, and we hear you. While the MBO app is a third party service outside our control, we do pass specific issues along to MBO as soon as they arise and in many cases are able to get the issues resolved.Thank you for your ongoing patience as we continue to nudge MBO to integrate improvements.
"It would be great if there were more heavy (20+) bells downstairs--especially for Superhero Strength class."
Our very own Harold Gibbon's recently published a blog about this very issue, and wrote, "In a space like MFF, there's a finite number of kettlebells. When we write classes, we're anticipating that during any class you'll need 3-4 'bells to start, and we encourage Ninjas to swap 'bells while they go. Sharing is caring here."

The beautiful thing about kettlebells is that they are incredibly versatile. If you're comfortable, challenge yourself by double loading squats and swings. Remember, the bells don't have to be the same weight! Feel free to ask your trainer for suggestions.
26 jun 2016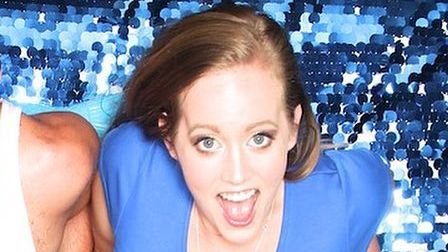 MFF is literally overflowing with Ninjas who have overcome some incredible obstacles on their way to health and hotness. We believe that telling your story will inspire others to triumph over their own challenges. Meet lady bad-ass, Rose Marie Rupley!
Why do you feel compelled to tell people about our weird little gym?
Mark Fisher isn't just a gym. As someone who suffers from anxiety and depression, I often feel uncomfortable trying new things, and from the moment I walked through those doors (even though I was so terrified – I made a close friend accompany me out of fear), I felt safe. I have found a home at Mark Fisher Fitness. Over the last year, I have committed serious time and energy to my health and hotness, and I have been guided by a group of people who are almost mythical in nature. I never would have believed this was possible a year ago.
You nailed the shit out of your Snatched experience. What did you learn from those six weeks?
I came to MFF seriously lacking in self-esteem. Through Snatched, I learned that I had the willpower for the changes I wanted to make, but that my body is a beautiful work of art already. As a woman so disgusted by who stared back at her from the mirror, a woman who could only see the blaring imperfections, not her body as a whole, I think that change in philosophy was one of epic proportions. And because I had begun to develop this love for my body during Snatched, I then yearned to make it stronger, not thinner, but stronger. I wanted to know, I needed to know, what I was capable of doing.
What was your life like post-Snatched?
The hard part was when those six weeks were up and it was time for me to take more responsibility for my progress. Snatched was great, but the time after is what has defined me as a person. It's a little harder to get to class, to be disciplined in your diet, to show up for yourself every single day, day after day. Yet, with the amazing staff to greet me every time I walked in, and the trainers always there to answer questions and push me, I was able to do just that.
So you've heard the call of the unicorns and answered by diligently honoring your health and hotness goals. How have you been able to keep this up for the last year?
I find comfort in the mantra "1% better every day." Slow, steady, and consistent is the name of my game. This was the polar opposite of every other time I have tried to "get in shape." I have tried every crash diet, I have worked with nutritionists, I have been to many gyms, and I was always looking for the "quick fix," and food always felt like my enemy. But today, I have a better relationship with food, and my body, and I believe it is because of MFF. I am able to embrace who I am right now and work with a growth mind state. All the times I wanted to quit, all of the times I back slid and gained a pound or two back; I never gave up, because all of those times paled in comparison to the days of choosing 1%, to the days of showing up and getting better and that's because each day I was walking into my safe space. Now, I look forward to going to the gym… which is something I never in a million years saw myself saying!
What have you gained from your MFF experience, aside from your obviously amplified hotness?
This Clubhouse has taught me more than how to get a good sweat session in. It taught me how to let go of perfection; I've learned about balance, and perseverance, and acceptance. I still can't believe this place is real. This gym is truly one in a million. I love every person who is a part of this Grand Unicorn Experiment. I love the fuck out of this place, and I am eternally grateful that I made my friend walk with me to the weird gym he worked out at, so I could ask about Snatched.
Any parting shots?!
Here's to BELIEF, and UNICORNS, and getting 1% better, because that 1% adds up over time to GLORY.
Are you a Ninja who has a kick-ass MFF journey to share? We are literally wet with anticipation to hear your story. Tell us here!
22 jun 2016
By Harold Gibbons, The Steward of Strength
Originally posted 6/20/16 on HaroldGibbons.com
A note before we begin: Of everything I've written since joining the team at MFF, this is the most Ninja-specific piece yet. While this is directly related to the new class cycle I've prepared at Mark Fisher Fitness, there are benefits for everyone reading.
At MFF we follow a four week long class cycle, during which classes become progressively more challenging. Today marks the first day of our 7th class cycle for the year, and it's one I had the privilege of writing for the Ninja Army. The previous classes, Cycle 6, was written by Amanda Wheeler, and it was one of the most well written, well received class cycles ever. In writing Phase 7, I was heavily inspired by Wheels' Phase 6.
As I worked through our new classes, I realized something: I believe it's possible to take Superhero Strength, with only three kettlebells, and Kick-Ass Conditioning with only two kettlebells. Here's why:
Superhero Strength
In our last round of Superhero Strength, Wheels' built us a set that included a heavy 2KB Squat, and an Alternating 1-Arm Pendlay Row with Pressdown, both for a consistent 35 seconds all four weeks. Many Ninjas used the same pair of kettlebells for those two exercises, and I sought to maintain that balance in the new class cycle.
Our new Superhero Strength pairs a 2KB Squat with a 2KB Bent Over Row, and this time around, those sets grow from 40 seconds to 60 seconds over the course of the month. Rather than progress by using heavier kettlebells, the workout load increases by adding time over the four week cycle.
I'd very much like to see us using the same two kettlebells used for both the squat and the bent over row. Here's a demo:
Later in the class, I expanded upon a set that Wheel's wrote, and that's 10 seconds of work followed by 20 seconds of rest. This 10:20 work/rest ratio allows us to put a premium on power and strength, while keeping heart rates at a moderately high level. It's power and aerobic work combined!
During this set of exercises following the 10 on, 20 off timing, two of them are loaded: Kettlebell Swings and 1-Arm Pendlay Rows. This is a great opportunity to challenge our pulling power by attacking a heavier-than-normal kettlebell for this great bent over row variation.
If you take this opportunity in class at MFF, Superhero can be done with a pair of moderately challenging kettlebells for squats and rows, and a single heavy kettlebell for swings and 1-arm Pendlay rows. The strength is there for you, Superheroes!
Kick-Ass Conditioning
Just as Superhero did, the new round of Kickass Conditioning borrows heavily from Wheels' wisdom. The beginning of class follows Amanda's lead on density work first, a section of swings and core-control variations, a return to some of my constant tension strategies, and then a kettlebell combo section.
The new round of classes changes one exercise in the kettlebell combo used in Phase 6. Amanda had us doing 2 one-arm swings, 2 one-arm cleans, and 2 contralateral reverse lunges. I'm such a fan of this combo that I wanted to change it the least amount possible.
The 'new' version of this swaps the reverse lunge for a contralateral loaded lateral lunge. In addition to being a tongue twister, this allows us to include some movement through the frontal plane, moving side to side. These three exercises happen in a sequence, so they're best done with one appropriately sized kettlebell.
Included in the constant tension section is an alternating reverse lunge during which you hold a partial squat in between steps backwards. I tried to honor our culture at MFF with the word "Demi," as in it's a half or partial lunge, but I wasn't able to put that name on it… so this specific version of reverse lunge is the "Lovato Lunge." I cracked myself up with this one. Here's a demo of the Lovato Lunge:
If you were to load your Lovato Lunge with the same kettlebell that you're swinging, that means you can complete this entire version of Kickass with only two kettlebells. A lighter bell for the one-arm work, and a larger 'bell for the swings and Lovato Lunges.
Limited 'bells, great. What do we do with that?
It's pretty common to think of exercises first, then think about how you weight you would use for them. In updating Amanda's round of classes, I thought about the weights that we could use, and then which exercises would be most appropriately paired together to be as efficient as possible.
In a space like MFF, there's a finite number of kettlebells. When we write classes, we're anticipating that during any class you'll need 3-4 'bells to start, and we encourage Ninjas to swap 'bells while they go. Sharing is caring here. And… in some big-box gyms, sharing might mean the difference between a 60-minute training session and a 90-minute training session.
If you can practice moves of similar intensity with the same load, you're adding another dimension of progress to your training. Do you know what's there, waiting, beyond those kettlebells? Efficiency, take it, it's yours!

As always, we should do whatever is most appropriate for us in the moment. If the 'bells that you'd normally row, squat, swing, or lunge are drastically different, the first priority is always to "run your own race." And, should working towards being as efficient as possible with your 'bells be an opportunity you're interested in, I believe it's a great practice in strength for us all to embrace.